Hydraulic tanks do not just hold hydraulic fluid; they often full fill other tasks, such as
Calming the hydraulic fluid.
Gas purging.
Cooling Hydraulic Fluid.
Cleaning the hydraulic fluid.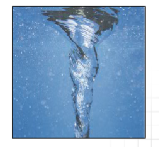 Calming the hydraulic oil is one of most important task for a hydraulic tank. The liquid might flow very quickly back into the tank. That can cause the formation of foam and air inclusions. The pump should not suck them in. That is why the tank has to be constructed so that the flow calms down well.

Gas purging is also one of a hydraulic tank's tasks. The hydraulic fluid can contain air, for instance in the form of tiny air bubbles. This air in the tank must be able to escape from the liquid as much possible.
While we performing any hydraulic operation, hydraulic fluid gets heat up due to friction and it may also heat up due to working in high temperature environment such as processing of hot red metal. Therefore, hydraulic fluid must be cool down somewhere in hydraulic system and this task is being done in hydraulic tank.
In the hydraulic system there are plenty of moving parts. Due to these moving parts wear and tear occurs. Also seals will damage. These all unwanted particles are carried by hydraulic fluid as dirt. So, filtering of hydraulic fluids become much more important. Without filtering if hydraulic fluid is used it may cause some catastrophic damage.
In the next page, you will see the basic design and component of hydraulic tank. Stay connected.